22 octobre 2010
HELLO My Name is Kali
I live in France near Paris, i have 2 childrens : Nathan & Noé
I made several workshop/classes in france and soon in Belgium and i love meeting awesome people sharing my passion, i'm very lucky to work my passion everyday.
My BLOG : http://chezkali.canalblog.com/

My STYLE
I would probably describe my style as CLEAN & SIMPLE with the focus on the photos. But i love tried new styles too :)

While, in general, my pages have clean lines with enough embellishments to visually enhance the page.
Since 2012 i love made Cards !
PRESENT DESIGN TEAMS
- Scrap pour tous : French MAGAZINE since August 2013
- SWIRLCARDS Since August 2012
- SCRAP A LA CARTE (since january 2013)
- SCRAPBUTTONS Since May 212
- INFINIMENTSCRAP (Stamps manufactured) since september 2013
GUEST DESIGN TEAMS

- January 2012 : RDVScrap (french Store) Creative Team of month

- February 212 : Cartoscrap (french Store) Guest for Kit's Month
- March 212 : RDVScrap (french Store) Guest for Kit's Month

- April 2012 : Ephemeria (french store) Miss April It's Me :)
- May / August 2012 : 4h37 (french Manufactured)

- Swirlcards (french manufacturer) recurent guest since 2009
- Toga (french manufacturer) recurent guest and DT's Member since 2011

- Amscrapgram (french store)

PAST DESIGN TEAM
- CARDABILITIES (Septembre 2012 End : 12/01/2012)
- TOGA (French Manufacturer) Since 2010 (End 12/31/2012)
- DES MOTS EN SCRAP (french Stamps manufacturer) since November 2009 (End 12/31/2012)
-LAURAPACK (french manufacturer) From Novembre 2009 to April 2012
- BULLE 2 SCRAP (french store) : From July 2007 to May 2011
- Place des Scrappeuses (french store) One year

- Camayon (french store) One year

- En toute intimité (challenge blog)
- Bloomini studio (french Stamps manufacturer)
MY BOOK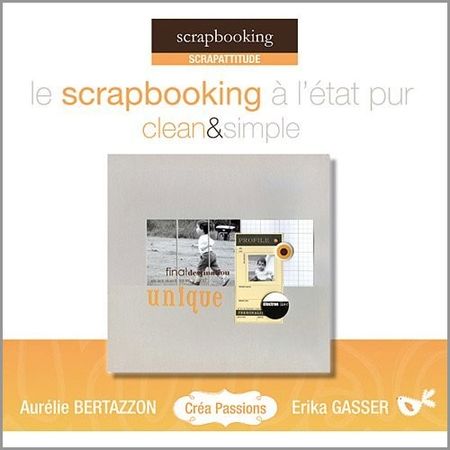 PUBLISHED WORK
- Histoires de pages
- Esprit scrapbooking
- Créations scrapbooking
- Le Monde du scrap
- Idée de Scrap